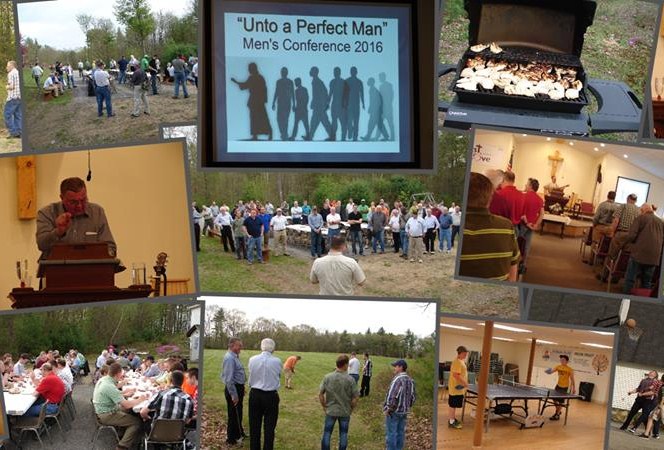 The Men's Ministry seeks to encourage and challenge men to become servant leaders in their home, community and church.  Our desire is to build up godly and courageous men who will make an impact on their generation and the ones to come!
Monthly Breakfast: Most months we have a men's potluck prayer breakfast, where we have a time of food and fellowship as well as Bible study and prayer.
Sunday Prayer: Every Sunday @ 9:00 am the men have a time of prayer for the day's services.
Work Days: We have church work days and building needs where the men can help keep the property looking great through lawn mowing, painting, maintenance, etc!
Men's Conference: Every year we are part of a Men's Conference where numerous other men from other Baptist churches gather for a BBQ, friendly competition and a soul stirring time of singing and preaching!